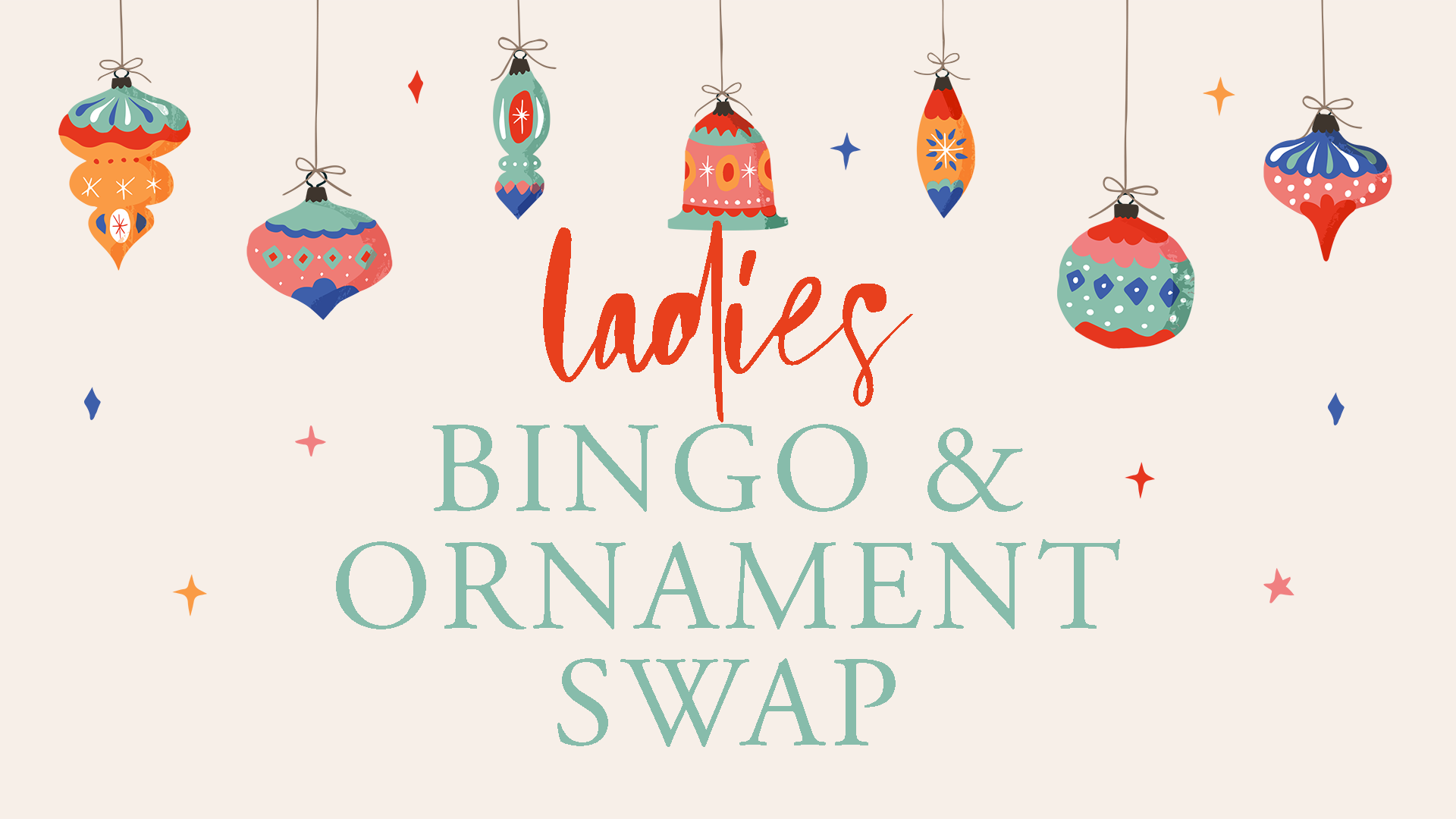 Ladies Bingo + Ornament Swap
The Ladies Bingo Night + Ornament Swap will be Monday, December 7th from 6-8pm in the gym, and we can't wait!⁠
⁠
This is a F R E E event! All that you need to bring is a wrapped Christmas ornament for the swap. Snacks and drinks will be provided!